Welcome to Michael Valeri Photography
I provide a professional wedding, portrait, event and automotive photography service right across the Sydney metropolitan area.
I am a very passionate photographer who believes in the power of photography to document the moments in our lives that define us and show us who we are.  My photography is all about storytelling, the people, the places, while capturing all the wonderful moments and colours of life, it's this which excites me the most about every new assignment.

As a member of the ABIA you can be confident you are getting a professional and reliable wedding photography service. A photographer that makes you feel comfortable and relaxed, I take the time to ask questions and listen to my clients, so we can find out together what is best just for you. I will be totally committed to you and your wedding day and individually tailor my photographic services to your needs. My goal is to always capture the most natural side of a wedding, the energy and emotion of your big day with photography that is memorable, spontaneous, elegant and fun.

Click here for my facebook page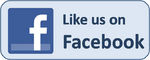 Recommended Suppliers
Ace American Convertibles


The ultimate place when it comes to old school wedding car hire in Sydney. With a  Fleet of White 1959 Cadillac Convertibles and Sydney's only Super Stretch 1959 Cadillac Limousine that will provide a timeless backdrop with exceptional service beyond your expectations making it a 'picture perfect' and memorable day.
Contact Diane or Alan today!